ORGANIZE
Thank you for your interest in hosting a group in your home for Dine on the Door 2020! Here's what you'll need to start getting organized for the event:
Place Settings for Guests
Don't forget the serving utensils! Your meal will arrive, packaged family-style, at 5:45 pm. Beverages are not included.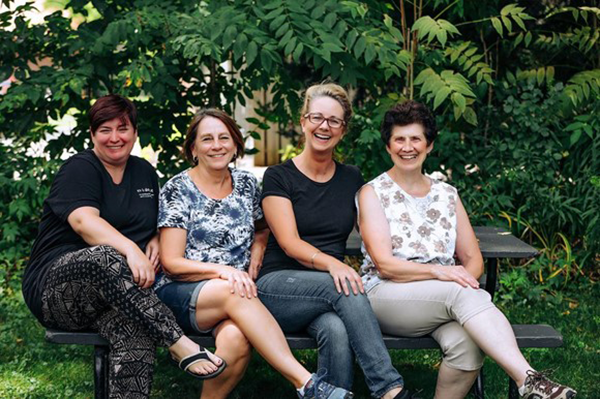 INVITE
Click on the provided image to download the e-invitation. Email the invitation to your family and friends, inviting them to join you in your home and in support of Midland's Open Door. Don't forget to include your address and special instructions such as parking!
Please contact us via email at office@midlandopendoor.org if an alternate, allergen-free meal is needed.
H House Salad
Beef Meatloaf
Creamy Mashed Potatoes
Roasted Vegetables
Apple Cider Cinnamon Glaze Cookie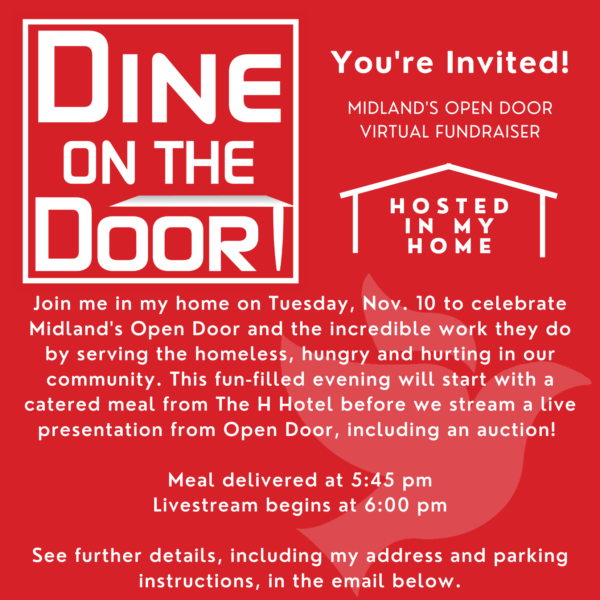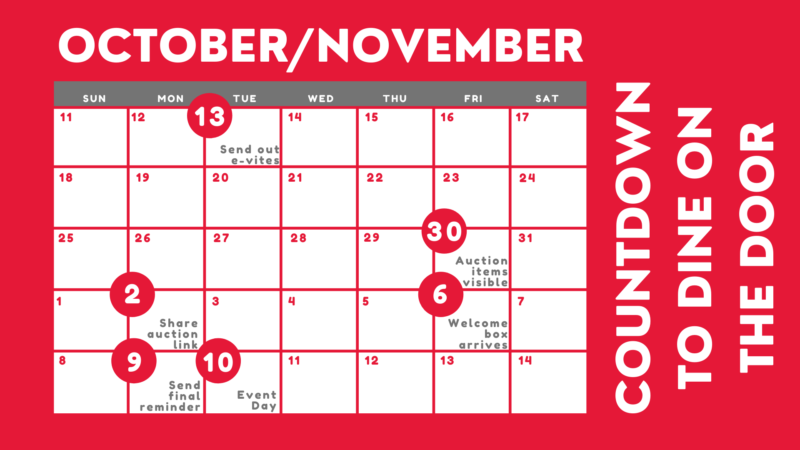 GATHER
On November 10, grab your Welcome Box and start preparing your home for your guests.
Welcome your guests and enjoy a delicious meal together while supporting the work of Midland's Open Door on behalf of our homeless, hungry and hurting neighbors.
Dine on the Door is the signature fundraising event for Midland's Open Door. Guests will have the opportunity to give throughout the event, both online and via check. If a guest chooses to write a check, the envelopes (included in the guest gift pack) can be mailed separately or collected by the host.
On Friday, November 6, a red box will be delivered to your door to help you with the final preparations. An Open Door representative will be in touch to schedule a delivery time.
Hospitality Card
Tech Helpline Card
Menu Card
Guest Gift Packs
Door Prize